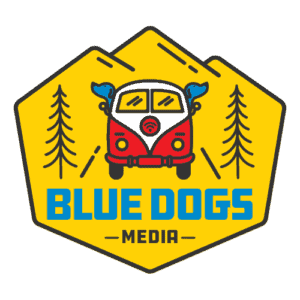 High conversion websites and marketing to help you scale your business with ease.
Doing Work We Love With People We Admire & Projects That Inspire
now accepting clients for April 2024
Upgrade Your Website Grow Your Business Online
With a high-conversion website you can maximize your sales. A boost in revenue will allow you to grow and scale your business faster.
Blue Dogs Media specializes in WordPress, Shopify, & Squarespace
"Lisa is highly creative, driven, and open-minded. New worlds open when working with Lisa. Audience Awards took several leaps ahead when we hired Lisa. She does gorgeous, jaw-dropping work, thinks two steps ahead, and is a delight to work with."
Generate Leads and More Conversions with Targeted Content Marketing
"Lisa was a high-energy contributor at Adventure Cycling. Her creativeness in designing social media and communication pieces is outstanding. Her understanding of social media channels and her eye toward consistent messaging are exceptional. She is fun to work with and brings out the best in others."
"I highly recommend Lisa for all aspects of creative work, from marketing concepts to production work, and everything in between."
Click below to read some of their stories.
SOME OF THE BRANDS WE'VE WORKED WITH